QuarterOne give a lesson in sales forecasting on the HubSpot Academy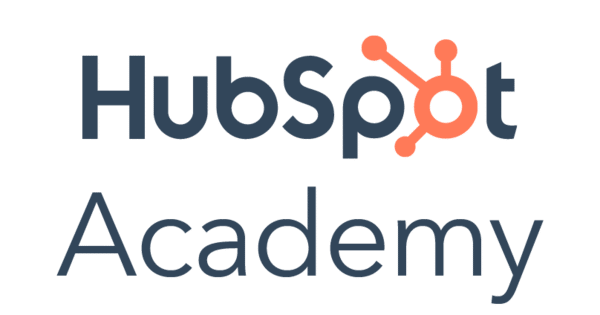 QuarterOne are delighted to have featured in a lesson in sales forecasting on the prestigious HubSpot Academy. 
What is the HubSpot Academy?
HubSpot, a leading growth platform, created the Academy as a hub for online courses and lessons for any one looking to take their professional skills to the next level.
The HubSpot Academy contains an extensive range of quick practical courses to comprehensive certifications – all the content is free and created by experts from HubSpot and their partners. 
QuarterOne were delighted when HubSpot asked if they would be happy to share their knowledge and expertise on sales forecasting methods and feature in a lesson on the HubSpot Academy. The video lesson, which is now live on site, covers why sales forecasting is important, the different methods of forecasting and the practical steps to make your own.
QuarterOne experts
QuarterOne have plenty of expertise in all things sales forecasting. Having being founded by two CFO's, Richard Mann and Michael Foulkes, who's mission was to make it as easy as possible for people to understand sales forecasting, QuarterOne takes the valuable data in your CRM (such as HubSpot) and creates a meaningful forecast in minutes.
Find out how in our blog article, Using QuarterOne and your CRM for better sales forecasting. 
To find out more about sales forecasting using your existing CRM and QuarterOne, contact us today for a free trial or demo.
About QuarterOne:
QuarterOne integrates seamlessly with your existing CRM, taking deal information straight from your sales pipeline and creating automated sales reports, analytics, revenue forecasts and predictions in minutes. Getting to grips with your important numbers couldn't be any simpler.
With better control of your sales data, you can build a more accurate view of the future which can help you make better business decisions.
About HubSpot
HubSpot is a leading growth platform. Since 2006, HubSpot has been on a mission to make the world more inbound. Today, over 52,000 total customers in more than 100 countries use HubSpot's award-winning software, services, and support to transform the way they attract, engage, and delight customers. Comprised of Marketing Hub, Sales Hub, Service Hub, and a powerful free CRM, HubSpot gives companies the tools they need to Grow Better.
HubSpot has been named a top place to work by Glassdoor, Fortune, The Boston Globe, and The Boston Business Journal. The company is headquartered in Cambridge, MA with offices in Dublin, Ireland; Singapore; Sydney, Australia; Tokyo, Japan; Berlin, Germany; Bogotá, Colombia; and Portsmouth, NH.
Learn more at www.hubspot.com.